Pionex platform has inbuilt bots to trade cryptocurrency. Most importantly it is free to do bot trading in pionex.
open a pionex account and get free 2500 $ to invest on pionex platform : https://www.pionex.com/activity/get-trial-fund/moB6xLa1/?locale=en-US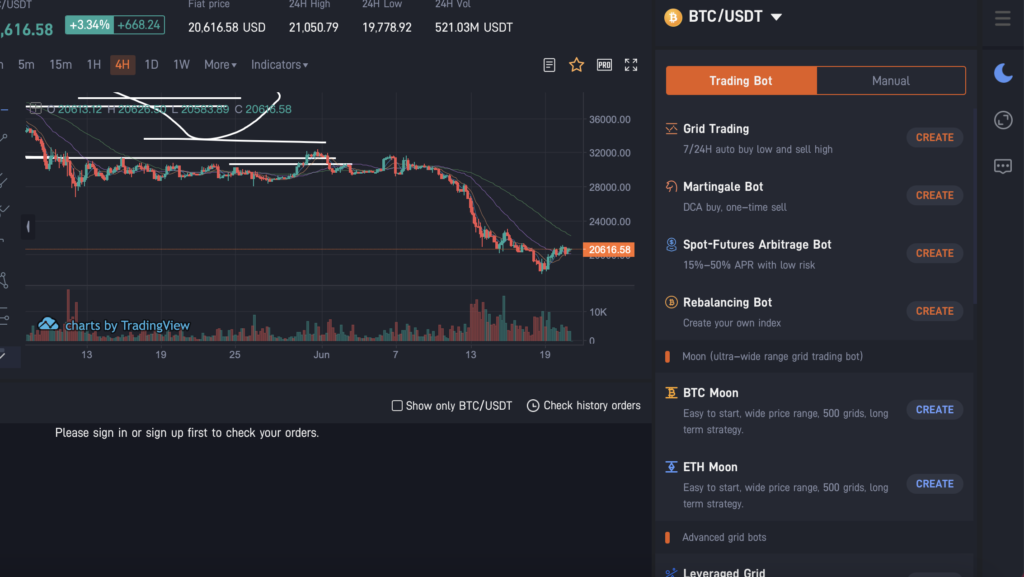 Bot trading is a reliable method to earn a true passive income in the crypto field.
You can make a living with bot trading.
When you do manual trading, you have to sit in front of a computer screen and look into charts but in bot trading, you simply set up the bot and forget it. The bot will do the rest of it.
And by doing bot trading you can avoid emotional decisions.
Especially if you have a full-time job, it is very convenient to do bot trading rather than manual trading since you may lose good trading opportunities while you are in your full-time job.
In the pionex platform, there are 16 bots to trade for free.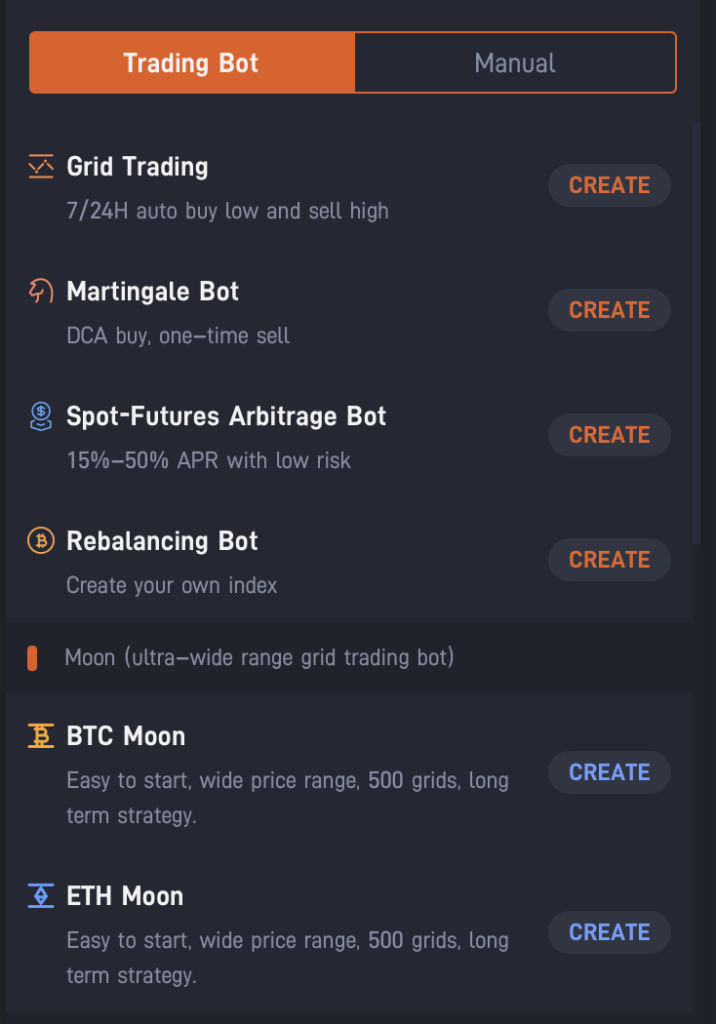 In this article, we discuss each of them one by one.
Grid trading bot.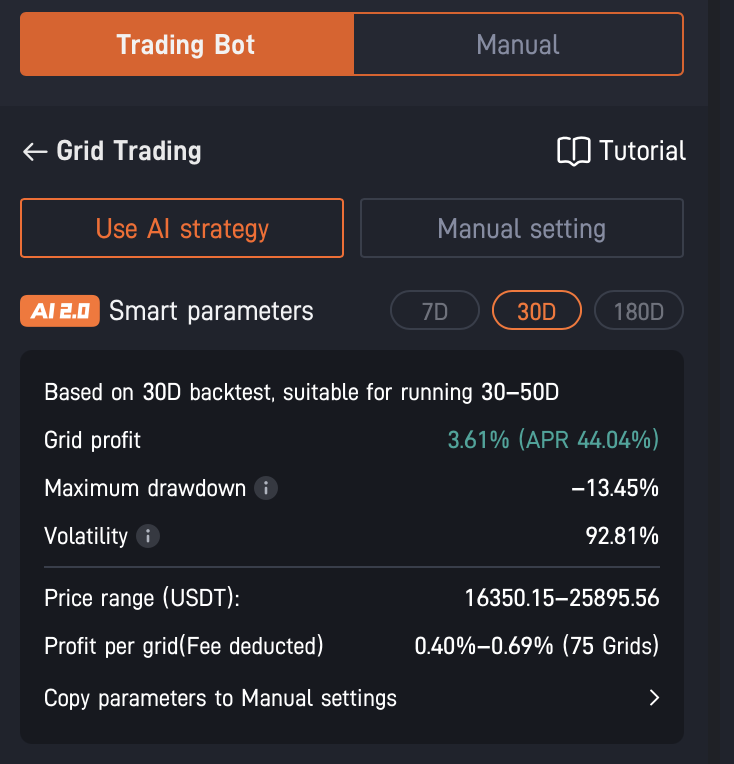 In grid trading, the bot will place a lot of buy and sell orders. When the price fluctuates between set price levels, the bot will continue to buy and sell and will make a profit.
In grid trading, you profit when the market goes up and down.
You just set the price range and grid amount then the bot will do the rest of the trading.
So if the market fluctuates sideways it will be perfect.
Martingale bot.
Martingale strategy was initially used in some speculative games for example in gambling.
It that a gambler can double his betting amount after each loss, so eventually when he wins he can cover his previous losses.
So, pionex platform has used this simple method to create a bot to trade cryptocurrency for you.
The bot will buy when the market goes down and will buy more with each drop.
Then when the market goes up bot will sell one time above the average price, with a profit.
 So in this way you can lose if you have enough funds to buy if the market goes down.
For an example, you can set the bot to buy whenever the market drops 1% and sell whenever the market goes up 1% with a first buy amount of 10 $
So if the market falls by 1% bot will buy 10 $ worth of coins, if it drops 2 % bot will buy coins for 20 $ and for 3%, 40 $. 
After the drop of 6 % bot has bought 70 $ worth of coins. 
So whenever the market goes up and makes a profit of 1%, the bot will sell 70 $ worth of coins and make a profit of 0.70$.
Spot – future arbitrage bot.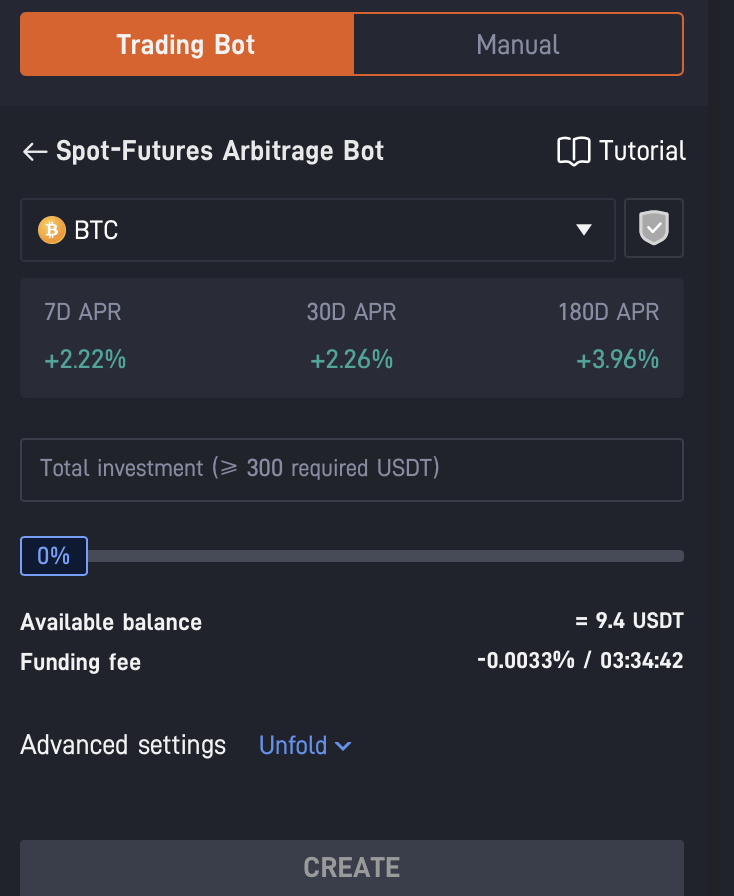 There are a lot of arbitrage opportunities due to the high volatility market in cryptocurrency.
It is a common thing if the spot-future arbitrage bot makes a 15 % to 55 % APR.
In this strategy, the bot holds a short position in the perpetual futures market and it holds the same amount of coins in the spot market so the bot keeps a neutral market position. Arbitrage bot will receive the funding fee every 8 hours while keeping a market-neutral position.
To ensure the convergence of future price and index prices regularly funding fees do a major role.
If the future price is higher than the spot price, there will be a positive funding fee and long positions have to pay for short positions.
If the future price is trading below the spot price there will be a negative funding fee and short positions have to pay long positions.
When we analyze future and spot markets long positions are normally higher than short positions, so most of the time long position holders have to pay short position holders a funding fee.
So this arbitrage bot holds a short position in the future market, buys the same amount of coins in the spot market, creates market-neutral positions, and receives the funding fee paid by long position holders on the future market.
But we can't do this manually because there is a high risk of liquidation of short positions but this bot prevents that with the AI technology.
There are 16 inbuilt bots on the pionex platform, so we will discuss other bots in my next articles.
Read this article on pionex dual investment. : https://traderevenuepro.com/pionex-dual-investment-get-free-trial-fund/pionex-dual-investment/
open a pionex account and get free 2500 $ to invest on pionex platform : https://www.pionex.com/activity/get-trial-fund/moB6xLa1/?locale=en-US